14 Best Networking Organizations for PDA Members

Association Cross Pollination
How will you find an unpublished board position?  The answer is almost inevitably, "Networking."  How will you find that talented CEO you need to hire?  Again, "Networking."  There are few things more fundamental in the world of business than networking.  If finding the right opportunity is a numbers game, then more networking will expand the surface area of "luck."
It's no surprise then that most people who leverage association memberships for the purposes of networking often engage through several organizations.  In a recent conversation with Dennis Kessler, founder and President of Midwest Family Business Advisors and one of the original 20 founders of PDA, he remarked,
"Many PDA members are also members of other organizations such as NACD, ACG, Vistage, NCEO, ACA, and others." 
If you are a committed networker, you'll likely engage in a hundred (or perhaps many more) one-on-one meetings in any given year.  And, as a result, you'll likely reach the same conclusion as did Dennis.  However, while there are often other associations Private Directors Association (PDA) members would be interested in joining, they simply don't know about them.  With that knowledge in hand it is worth discussing these other associations and how membership in them might be beneficial to PDA members. 
Top 2 for Executive Networking
Perhaps the first place to look for terrific executive networking is locally.  Some of the best associations I've joined are only located here in my city (Atlanta).  That said, there are some national associations worth mentioning.  These associations cater to high-level executives, providing a platform to network with influential business leaders across diverse industries.
Engaging with such associations offers access to potential board opportunities in other companies, where experienced and accomplished executives are sought after for their strategic insights and leadership expertise. Interacting with fellow executives fosters knowledge exchange, enabling individuals to stay updated on the latest industry trends, governance practices, and emerging challenges.  By building connections in executive and C-level circles, individuals can expand their professional network, enhance their reputation as qualified leaders, and increase their chances of securing coveted board roles.
Vistage
https://www.vistage.com/membership/member-application/
Vistage is the world's largest CEO coaching and peer advisory organization for small and midsize businesses.  For more than 65 years, they've been helping CEOs, business owners and key executives solve their greatest challenges through confidential peer groups and one-to-one executive coaching sessions.
Today, more than 45,000 members in 35 countries rely on Vistage to help make better decisions for their companies, families, and communities.  The results prove it: Vistage CEO members grew their annual revenue on average by 4.6% in 2020, while nonmembers with comparable small and midsize businesses saw revenue decrease by 4.7%, according to a study of Dun & Bradstreet data.
"At Vistage, we're dedicated to helping high-integrity leaders make great decisions that benefit their companies, families and communities." - Sam Reese, CEO
Harvard Business School Club
https://www.alumni.hbs.edu/clubs/Pages/clubs.aspx
No, you don't necessarily have to be a Harvard alum (or even a member) to attend the events.  However, the caliber of executive talent the club tends to draw is usually exceptional.  Each Harvard Business School Club operates independently based on location, so you will have to find your local chapter.  Each chapter has its own website and event calendar, but you can find a link to them above. 
The club hosts a wide range of events, seminars, and networking opportunities to facilitate meaningful connections and knowledge exchange among its members.  Whether you are looking for career advancement, entrepreneurial support, or industry insights, the Harvard Business Club provides a valuable platform to stay connected

Top 4 for Private Equity Networking
Networking within private equity presents a valuable opportunity for corporate board members or those aspiring to become a board member. It grants access to potential investment opportunities and board seat possibilities in private equity-backed portfolio companies, while also exposing individuals to best practices and current market trends.  Engaging with private equity professionals facilitates continuous learning, skill development, and provides access to capital and strategic resources, which can ultimately benefit the company where you serve as a board member.
Association for Corporate Growth
https://www.acg.org/membership-tools/find-chapter
For middle market M&A and private equity, the Association for Corporate Growth (ACG) is considered a powerhouse, espousing impactful business growth strategies, and promoting lasting business partnerships.
Founded in 1954, it has grown into a prominent global organization with 61 chapters that serve 100,000 middle market professionals.  Seventy-five percent of members report they have done business with another member.
While you do not need to be a member to attend its events, membership provides discounted rates, a subscription to the Middle Market Growth suite of publications, including Middle Market Executive, and access to its member directory.
ACG offers a platform for networking, deal-making and exchanging industry insights through events, and a vast community of members.  ACG's annual conference, DealMAX, is billed as the ultimate M&A conference, usually taking place in late April / early May.
Institutional Limited Partners Association (ILPA)
https://ilpa.org/join-2-2/apply/
The ILPA is an organization that represents limited partners (investors) in the private equity industry.  Their members include pension funds, endowments, and other institutional investors.  The ILPA promotes best practices, offers educational resources, and facilitates networking among limited partners.
American Investment Council (AIC)
https://www.investmentcouncil.org/
https://www.investmentcouncil.org/join-the-council/
The American Investment Council is the leading association representing private equity firms in the United States.  They advocate for policies that promote a strong investment climate and support entrepreneurship.  The AIC provides valuable resources, research, and industry insights to its members and policymakers.
Exit Planning Exchange (XPX)
https://www.exitplanningexchange.com/
https://www.exitplanningexchange.com/chapters/
While not as large or old as the associations listed above, several PDA members have urged me to include XPX (Exit Planning Exchange) on the list.  The reason is the high degree of engagement.  Everyone is looking for a deal, members are extremely active, and people go out of their way to be helpful to other members. 
From its initial establishment in Boston, MA, in 2007, XPX has experienced remarkable growth, now with Chapters across the United States and in England.  Each of these Chapters operates independently as a locally managed non-profit organization with its own website.  XPX Chapters are brought together by national and regional advisors who share a common commitment to assisting private companies in achieving success through effective exit planning and related strategies.
"At XPX, we're a diverse community of advisors from twelve professions who share two things. We all work at a senior level with privately held clients. And we have a collaborative mindset. This winning combination ensures the best support for the full life cycle of private companies as they build business value, transfer ownership, and create a legacy of success in their lives and their communities." - Mary Adams, Co-Founder and Executive Director
Top 3 for ESOP Networking
ESOPs are retirement plans in which employees own shares of the company, fostering a unique and collaborative corporate structure.  Networking within ESOP associations can open doors to potential board roles in employee-owned companies, where experienced and knowledgeable board members are sought after to provide governance and strategic guidance.  Understanding the intricacies of ESOPs through these associations offers valuable insights into employee ownership dynamics, corporate governance best practices, and the particular challenges and opportunities faced by employee-owned businesses.
The ESOP Association
https://www.esopassociation.org/
https://www.esopassociation.org/membership-categories-and-dues
The ESOP Association is one of the largest and most prominent organizations in the U.S. dedicated to promoting and advocating for Employee Stock Ownership Plans (ESOPs).  They provide resources, education, and networking opportunities for ESOP companies and professionals, aiming to foster a strong ESOP community nationwide.
National Center for Employee Ownership (NCEO)
The NCEO is a non-profit organization that focuses on promoting employee ownership and providing valuable information about ESOPs, equity compensation plans, and other forms of employee ownership.  Through research, educational events, and publications, the NCEO supports businesses considering or implementing employee ownership models.
"The NCEO's mission is to help employee ownership thrive. We do that through practical research, resources on financial, legal, operational, and HR aspects of employee ownership, but maybe most importantly, we aim to serve as the gathering place, both in person and online, for people who want to harness the potential of employee ownership." – Loren Rodgers, Executive Director
Employee-Owned S Corporations of America (ESCA)
ESCA is a national association specifically dedicated to supporting S corporation ESOPs. They advocate for policies that promote employee ownership, conduct research, and offer resources to member companies to help them succeed as employee-owned entities.  ESCA hosts two major annual conferences: The Leadership Summit in February; and, the Federal Policy Conference and Lobby Day, usually in September.
Top 4 for Startup Networking
You might be surprised to hear that a "startup" would have a Board of Directors.  However, by the time a startup is applying for Series A funding or later, annual revenues of over $25M are not uncommon.  A research tool like Crunchbase can help you quickly find companies by funding round, revenue, location, and industry.
Within the startup ecosystem, the best organizations for networking tend to be local.  Search for technology associations in your area, startup accelerators and incubators, investing associations, as well as checking for "CEO" associations that draw later stage startup CEOs.  That said, here are several national organizations that will help you begin your journey:
TiE
If you are trying to get your fingers on the pulse of startups in your region, it's tough to beat joining your local chapter of TiE.  The IndUS Entrepreneurs (TiE) is a non-profit organization that was founded in 1992 in Silicon Valley by a group of accomplished entrepreneurs.  TiE has since emerged as the largest entrepreneurial community worldwide across 15 countries and with over 55 chapters.  At its core, TiE is built upon five fundamental pillars, including mentoring, networking, education, incubation, and funding. 
You don't have to become a member to attend one of their many events.  And if you're involved with TiE, you won't need to attend many events to learn who's who in your local startup ecosystem.
"If you want to learn about trending technologies, ideas and challenges to be solved, and meet entrepreneurs looking for mentors…join TiE and benefit from all it has to offer."  - Anita Manwani, President TiE Silicon Valley
National Venture Capital Association (NVCA)
The NVCA is an organization that represents the venture capital industry in the United States.  While primarily focused on venture capital firms, they also play a crucial role in supporting startups and entrepreneurs by advocating for policies that promote innovation and entrepreneurship.
Angel Capital Association (ACA)
https://www.angelcapitalassociation.org/
https://www.angelcapitalassociation.org/join-aca/
The ACA is a leading professional association for angel investors, who are individuals who invest their own money into startups and early-stage companies.  The ACA provides resources, education, and networking opportunities for angel investors, thereby supporting startup funding.
Angel Resource Institute (ARI)
https://www.angelresourceinstitute.org/
https://arihaloreport.com/login/?route=users/register
The Angel Resource Institute is not an association to join, but a great place to research all topics related to angel investing.  They provide training programs, workshops, and research reports to support angel investors in making informed investment decisions and to help entrepreneurs understand angel investment processes.  Some of their reports are published in collaboration with PitchBook, providing data-based insights on industry trends.  For a corporate board member, the workshops and reports on due diligence, exits and fundraising may be of particular interest. 
Director Networking
While PDA focuses on the unique challenges and governance practices of private companies, NACD provides exposure to the world of public companies.  By joining NACD, PDA members can gain valuable insights into best practices, compliance requirements, and shareholder relations specific to the public corporate landscape.  This exposure to the broader public company governance sphere can enhance your expertise and credibility, making you a more attractive candidate for board positions in both private and public companies.
National Association of Corporate Directors (NACD)
https://www.nacdonline.org/join-nacd-membership/
NACD has 23,000 members, 20+ national chapters and provides access to over 400+ national and local events.  It has curated hundreds of governance resources and created a vast array of flexible educational experiences.  The NACD Summit, often held around October, is one of the largest directors' forums in the world. 
NACD empowers directors through education and peer-to-peer networking, recognizing the significant role corporate boards play as catalysts for economic change in businesses and communities.  By offering networking, education, and thought leadership programs, NACD aims to enhance boardroom practices and corporate governance.
---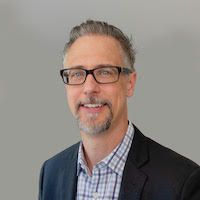 ABOUT BEN ARRITT
Ben currently serves as a board member for a fractional CMO matching service called GROKKETSHIP (https://www.grokketship.com/) and recently launched a fractional CFO service called Fractional CFO Pros (https://www.fractionalcfopros.com/).  The fractional roster includes previous C-Suite and VP talent from Walt Disney, CISCO, Zipcar, Salesforce, Hootsuite, UberEATS, eHarmony, eBay, PayPal, Whole Foods, PepsiCo, NBC Universal, Edelman, Omnicom Group, and more. 
Ben provides free summaries of business books, curated research and business modeling templates on GROKKETSHIP's blog.  Follow him on Twitter (X): @grokketship or connect with him on LinkedIn: https://www.linkedin.com/in/ben-arritt/
Share this post: